USAirways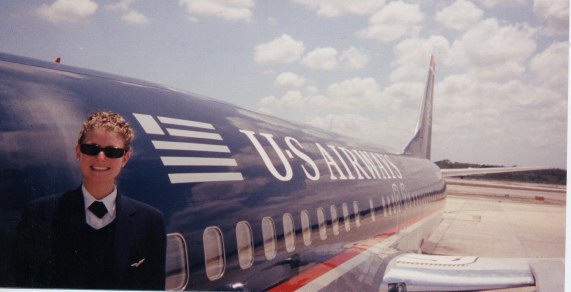 This is a picture of me standing at the top of the air stairs upon arrival in
Grand Cayman - Spring 2001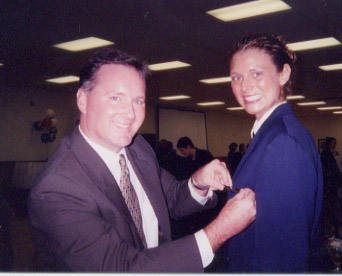 My Flight Attendant graduation day August 2000!
My favorite instructor Tom Killeny proudly pins on my wings
Congratulations Tom - You did an excellent job. I would have
never known this was your first class as an instructor!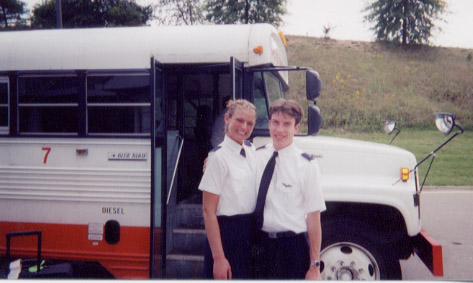 My friend Brian Morse and me in front of the oh so lovely bus that
drove most of us to training everyday. I of course had to take
my car - I refused to ride in that thing. On our graduation day
August 31, 2000 we said good bye to the bus one more time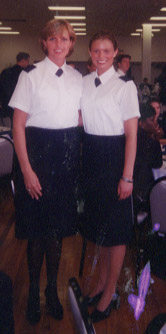 My roommate in training, Tammy
and me. We had a great time
hanging out together
August 2000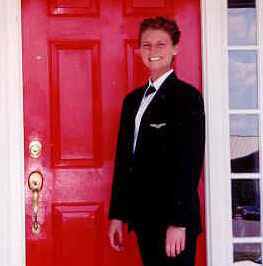 This is me in front of my house
June 2001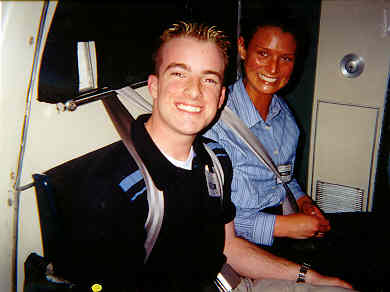 Brian Hoffman and me on the aft jumpseat of the DC-9
We had so much fun together in training!!!
Brian is the best F/A on the planet!!!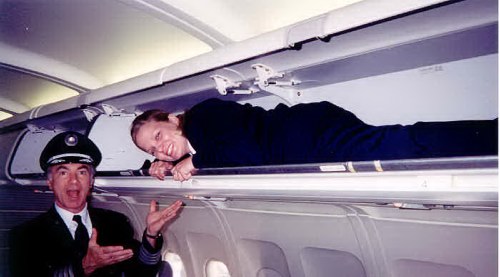 Flight Attendant Smith and Captain Davis on April Fools Day!
Sometimes we like to have a little fun with the passengers.
(Names have been changed to protect the innocent)
April 2002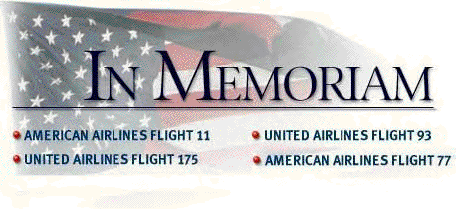 You will always be remembered...
As the wind beneath our wings
with each takeoff and landing
I will think of you all...
FLY like an angel and
watch over us all...